Tallahassee - some photos of things around us.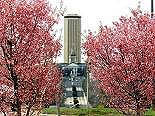 A view of the Florida Capitol through some Japanese Magnolias in mid February. This view faces west.

Bradley's Country Store just east of us on Centerville Rd. has been in operation since 1927 and is on the National Register of Historic Places.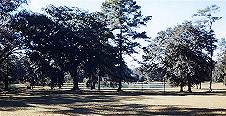 A view of a pond and field across from Bradley's Country Store.

A close-up of the above. In late Spring the field turns green and this spot is beautiful with the shade of the Live Oak.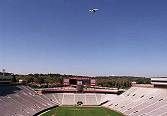 The space shuttle Columbia as it flys over FSU's Doak Campbell Stadium in February of 2001. The 747 circled Tallahassee twice before heading to Kennedy Space Center. Sadly it broke apart upon re-entry over the American southwest.
Another photo of Columbia.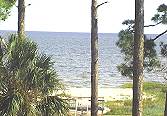 St. Teresa Beach is an uncluttered stretch of Gulf beach with somewhat simple homes (on stilts) for storm flooding. Click the photo for a live beach cam.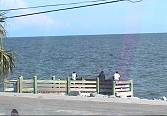 Alligator Point is almost directly south of Tallahassee. One of our beach points. Click the picture for a live web cam.
St. George Island is about an hour drive SW of Tallahassee. It's a 22 mi. long barrier island that's only about 1 mile wide. Click the photo to see a live beach cam located at Finni's.
| | | | |
| --- | --- | --- | --- |
| St. George Inn | Maclay Gardens | Apalachicola River Inn | Tall Timbers Reseach |
St. George Island St. Teresa Beach Alligator Point


For Your Reference

Tallahassee Democrat
Our Newspaper
Links Below To Some Nearby
Sites And Attractions